Episode 40
Of Dice & Decks: D&D vs. Magic: The Gathering
July 16th, 2018
41 mins 14 secs
Season 2
Tags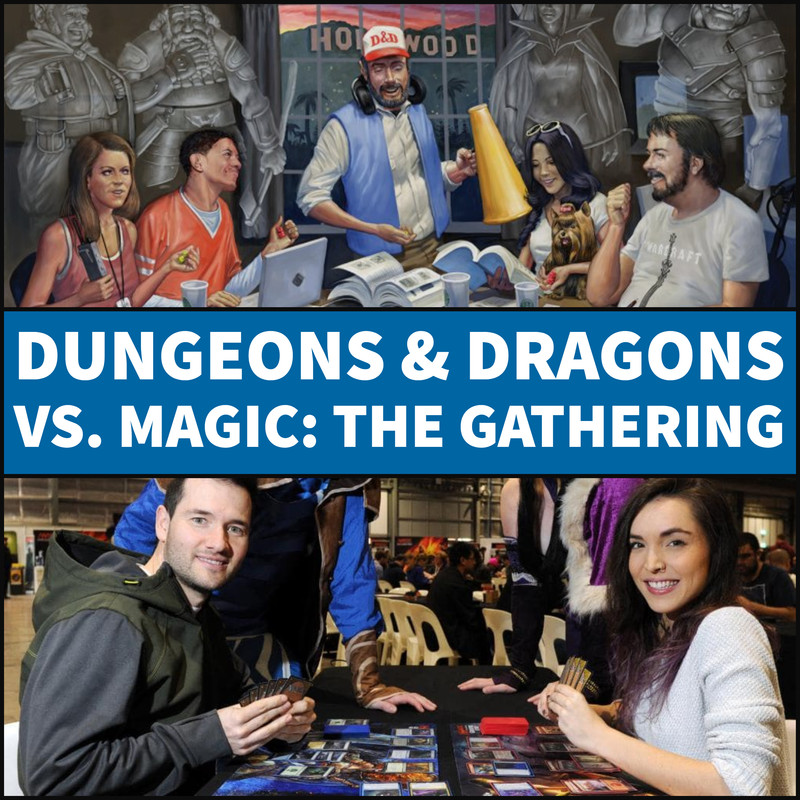 On this episode, some of your favorite Ragers go toe-to-toe regarding their favorite tabletop fantasy games. Can Dungeons & Dragons show they're on a level all their own, or does Magic: The Gathering have a few cards up its sleeve? Whether you're critically hit or tapping to swing, always be ready to RAGE!
Catch Komedio/Nerd Rage: TGD at GenCon on August 4th in Indianapolis, IN!
Check out the "The Geek Show" and "The Geek Show 2: BindleCon" at www.geekshowsf.com
Check out "The Geek Show" representing Komedio/Bindlestiff Studio at the ShortLived play competition at PianoFight in San Francisco on 7/19, 7/20, and 7/21.
Produced by Will Scovill & Komedio Comedy

Find more episodes of Nerd Rage! The Great Debates at NerdRagePodcast.com
Stay informed on Komedio live shows and podcasts visit Komed.io
✉️ e-Mail us at KomedioComedy@gmail.com (put "Nerd Rage" in the subject line)
Find us @NerdRageTGD on Twitter or follow us on Facebook for more updates.
Support Nerd Rage: The Great Debates!