Episode 39
The Geek Show vs. Komedio
July 9th, 2018
42 mins 26 secs
Season 2
Tags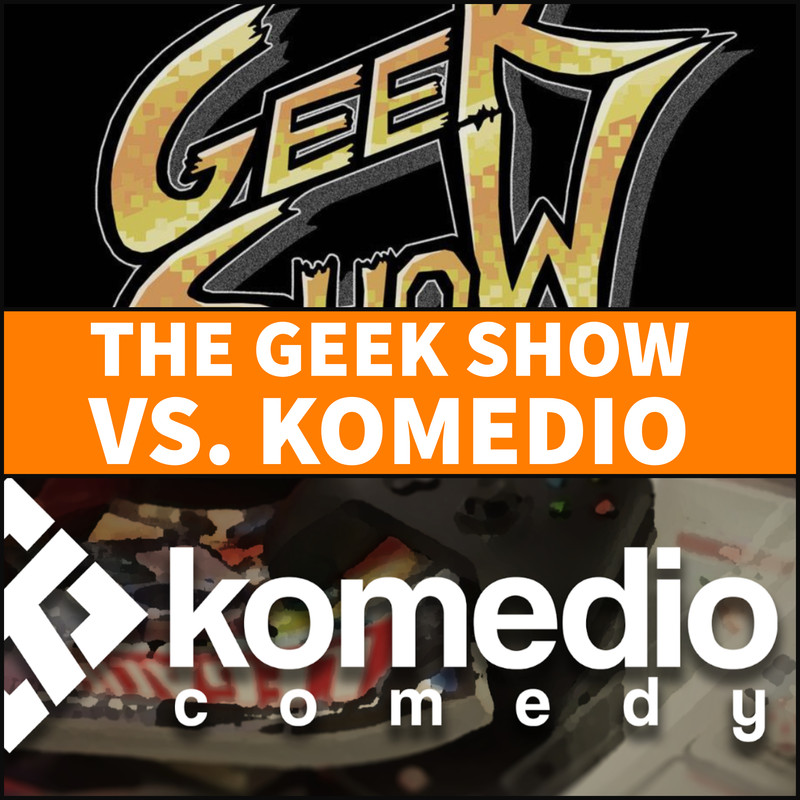 Take a bunch of geeky theater kids and put 'em against a group of nerdy comedians, and what do you get? One of the most riotous nerd-on-geek battles ever on Nerd Rage: TGD! On this episode, we take cast members from Bindlestiff Studio's "The Geek Show" and put them head-to-head with some of Komedio Comedy's finest, as we talk video games, game companies, and sci-fi to find out who stands atop Geek Mountain! Whether it's nerds on mic, or geeks on stage -- ALWAYS be ready to RAGE!
Catch Komedio/Nerd Rage: TGD at GenCon on August 4th in Indianapolis, IN!
Check out the "The Geek Show" and "The Geek Show 2: BindleCon" at www.geekshowsf.com
Check out "The Geek Show" representing Komedio/Bindlestiff Studio at the ShortLived play competition at PianoFight in San Francisco
Produced by Will Scovill & Komedio Comedy

Find more episodes of Nerd Rage! The Great Debates at NerdRagePodcast.com
Stay informed on Komedio live shows and podcasts visit Komed.io
✉️ e-Mail us at KomedioComedy@gmail.com (put "Nerd Rage" in the subject line)
Find us @NerdRageTGD on Twitter or follow us on Facebook for more updates.
Support Nerd Rage: The Great Debates!